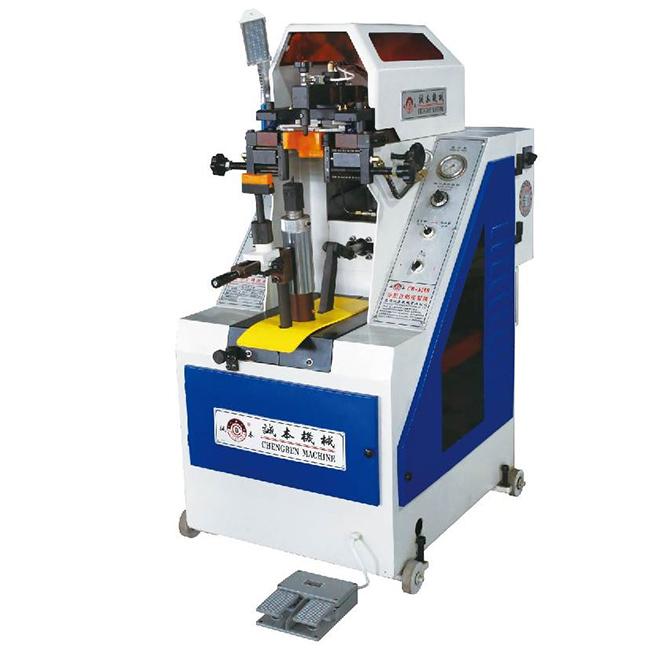 inquiry
Heel Seat Lasting Machine
The heel seat lasting machine is used for lasting shoe heel seats.
Specification
Machine size(L*W*H)mm :11200*760*1420
Packing size mm:1270*820*1680
Output(pair/8hours):4000
Weight kg:580kg
Power:2HP
Electric heating power :400w
Features
This machine is ideal for midsole and soft midsole shoe lasting with a heel seat height below 180mm.
This machine features a fine adjustment device to make adjustment of the binding height and last height easy and accurate.
The wiper and fastening device feature a complete range of applications, making them applicable to any shoe fastening with chain protection and ensuring the best fastening effect.
This machine features a check wheel and check bar design, making auxiliary support height adjustment fast and accurate.
The second rising yarrow design for the last support platform is combined with the wiper arm heating device, thus ensuring the heel is flat with no hair angles and improves both the binding effect and shoe quality.
Providing customers with complete footwear manufacturing solutions, Chengben Machinery is here to satisfy all of your shoemaking needs. Our equipment can be applied in the production of all sorts of shoes, including rubber shoes, leather shoes, sneakers, rain boots, and PVC slippers. Our footwear production lines can be tailored to your needs, ensuring you have all of the necessary machinery to make your own high-quality products with outstanding efficiency and speed. Besides that, we offer excellent after-sales services to back up our equipment, ensuring the equipment is always working as intended and minimizing downtime.
Other Products